24 Hour Plumber in Palm Springs and Palm Desert
You Can Count on Our emergency plumber in Palm Springs, Cathedral City, Rancho Mirage, and Palm Desert
Plumbing problems can arise at the most inconvenient times, so you need a company that's always available. We are able to dispatch a technician to your area within 60 minutes our call! L&S TurnKey Plumbing & Restoration is your top 24 hour plumber in Palm Springs, Cathedral City, Rancho Mirage, and Palm Desert!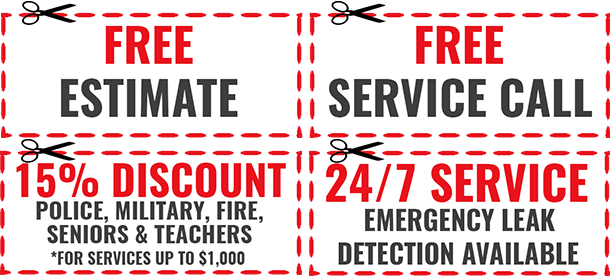 Professional Around-the-Clock Plumber Service
When you're looking for a 24 hour plumber in Palm Springs area, you want to find one that can cover a variety of plumbings areas; from water leaks to general plumbing issues, we can help!
Our team of highly trained technicians will assist you at any time, including nights, weekends or holidays. They will schedule an appointment that meets your needs, and will dispatch a 24-hour plumbing technician within 60 minutes if your plumbing problem is an emergency. This ensures that you receive the most efficient emergency plumbing service possible!
No matter the issue or the time it happens, we will send someone to evaluate the problem and fix it. We are available to meet your urgent needs for a 24 hour plumber in Palm Springs, and we take care of all types of services. Our technicians also strive to cause as little disruption as possible during the repairs, which is another reason why you can count on us.
The Importance of Hiring a Professional Plumber
Technology is always changing; these advancements have made plumbing repairs much more complex. Most plumbing issues require a knowledgeable professional to make proper repairs. Our plumbing technicians receive regular, up-to-date training. You can be assured that your plumbing issues will be taken care of with the latest tools and techniques.
Common Service Calls
Our licensed, professional plumbing technicians have been called on when residents have woken in the night to find that pipes have broken, and water is quickly filling their kitchen, bathroom or the apartment below. We've also been called out to investigate banging noises in the walls that produced a rapidly spreading water stain. Regardless of the situation, you can always count on us to take care of the problem.
Call us now at (760) 849-8001 to schedule an appointment for any type of plumbing service.

Why Use Us?
Experienced plumbers that can perform basic drain cleaning and leak detection, all the way to full scale water damage restoration and construction.
Full service company that can help you start to finish, no moving from contractor to contractor.
We bill your insurance DIRECT for all water damage restoration
Save $500 – $1000 OFF your insurance deductible
Licensed workers, no liability for you
Our courteous, professional staff will treat you like family, satisfaction guaranteed
We also provide 24-Hour Plumbing services in these areas:
Menifee | Murrieta