Water Leak Detection in Los Angeles
When you are facing any water leakage, then immediate action is vital. L&S Turnkey professional plumbers respond instantly and use advanced techniques and equipment for fixing the water leak quickly. Our skilled and experienced technicians closely monitor the leaky pipes and then offer amazing solutions. Are you experiencing sluggish draining, water leak issues, or low water pressure? Do not wait for so long. Contact L&S Turnkey plumbing expert at Los Angeles now!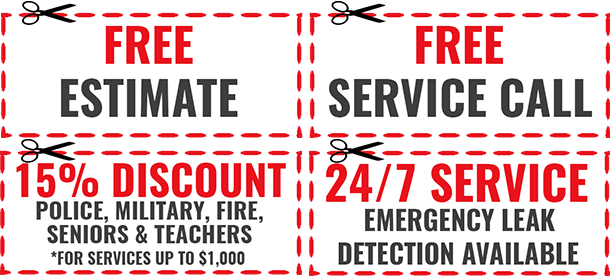 Our highly trained water leak specialists in Los Angeles are always ready to serve you 24/7. Even if the water leak issue occurs on holiday, overnight, or on weekends, you can count on us to get your repair done as soon as possible. For minimizing further damage to your office or home, our trained and knowledgeable plumbing specialists use an electronic water leak detection tool to know the exact source of the leak. However, this, in turn, saves money as well as time and allows the plumber to solve the leakage problem immediately.
Leaking water can cause severe damage to your property. Also, it can lead to mold growth which further causes health problems. So, if you suspect any water leak at your residential place, immediately hire a plumber in Los Angeles from L&S Turnkey. Call us for any kind of plumbing issues.
For Top-quality Water Leak Detection and Repair Services – Book Appointment With Experts Today!
Being the #1 plumbing service provider in Los Angeles, we commit to offering premium quality services to our esteemed clients. Whenever any water leak occurs, our expert water leak plumbing team in Los Angeles uses accurate methods for finding the leak source to prevent further complications. Our 24 hour emergency plumbers arrive quickly at your location when you need them and offer you the most excellent solutions for your situation. You can rely on our expert team of plumbers as many of our plumbers have years of industry experience. Connect with us to schedule water leak repair in Los Angeles.
Call us now at (951) 977-4580 to schedule an appointment for any type of plumbing service.

Why Use Us?
Experienced plumbers that can perform basic drain cleaning and leak detection, all the way to full scale water damage restoration and construction.
Full service company that can help you start to finish, no moving from contractor to contractor.
We bill your insurance DIRECT for all water damage restoration
Save $500 – $1000 OFF your insurance deductible
Licensed workers, no liability for you
Our courteous, professional staff will treat you like family, satisfaction guaranteed
At L&S Turnkey, we believe in providing superior quality services at an economical price that our clients can easily afford. Our company is top-rated by our valuable customers. Moreover, we are renowned for providing state-of-the-art plumbing services. Our leak detection and repair services are accurate and non-invasive. Also, we provide a money-back guarantee for the work we offer. So, prevent yourself from stress, serious issues, and costly repairs by getting in touch with L&S Turnkey.
Our dedicated water leak repair plumbers in Los Angeles always arrive at the specified location and treat your property as their own until they leave your home or office. Get mold removal, leak detection, plumbing services at one place from L&S Turnkey. We specialize in protecting your residential property from current or potential leaks. No matter how big the leak is, our expert professionals have proper training and equipment to handle it. Get plumbing specialists by contacting our team at L&S Turnkey today!
Whether it is a rain leak or slab leak, we can help! We offer numerous home or business leak services such as high water bill detection, slab leak detection & repair, water intrusion detection, rain leak detection & repair, and many more. We took pride in ourselves for getting abundant 5-star reviews from our clients who trusted us. We also provide free quotes, estimates, free assessment, and inspection. All our technicians are fully licensed and have many years of experience. Hire highly trained and well-qualified technicians in Los Angeles and its nearby area from us.
We are a family-owned and company. Our expert plumbers are dedicated to serving our customers the best. However, we offer fantabulous around-the-clock emergency services for fixing your water leak problems immediately. All our technicians are background checked and always stay updated with the most advanced technology and tools. Book appointments now to schedule services of water leak in Los Angeles.
There are many appliances from where leakage can take place, and they are washing machines, water heaters, dishwashers, hot water tanks, refrigerators, etc. If you notice any water under these appliances, call us for the most trusted and professional plumbers. We have plumbing specialists for diagnosing, repairing and finding water leaks underground or inside the walls, and hence, we provide permanent or long-term solutions. At L&S Turnkey, our professional plumbers help in mitigating all the water damage and also protect your property. We are one of the leading plumbing companies that offer emergency plumbing solutions in Los Angeles.
We use different methods of repairing leaks, such as re-route the leaky pipes, re-piping, and many more. We guarantee same-day service without any delay. We are also experts in water damage restoration, drain cleaning, mold remediation, smoke damage restoration and accept all types of insurance as well. We are always available for your re-piping, remodeling, and repair needs. Schedule your water leak service now by calling our expert and professional plumbing team at L&S Turnkey.