Water Leak Detection in Palm Springs, Cathedral City, Rancho Mirage, and Palm Desert
It can be hard to pinpoint a leak because pipes tend to be out of sight. That's why the professional water leak detection in Palm Springs and slab leak repair services offered by L&S TurnKey Plumbing & Restoration are invaluable.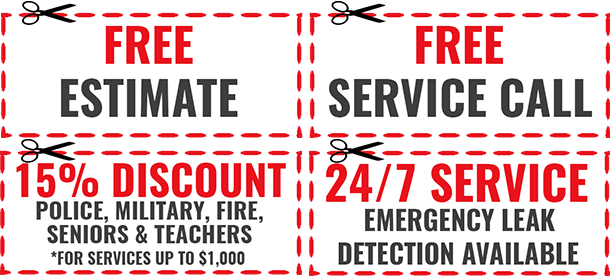 We are a local business, available 24/7. We use a combination of specialized equipment and professional experienced plumber in Palm Desert to determine the exact location of your water leak. Repairs are carried out with minimal disruption.
Why do water leaks occur?
Water leaks occur for many reasons. Age can be a culprit – as time passes, pipes degrade. The materials used in older pipes are generally less reliable than those used in newer constructions. Infiltration by tree roots and sudden changes in weather can also cause water leaks.
What are the signs of a slab leak/water leak?
While a sudden flood in your utility room is an obvious red flag, others signs of a possible water leak can be less obvious. They include:
The sound of water moving through pipes when you aren't using any water.
A water or gas bill that is higher than normal.
A persistent wet spot outside or near the stucco.
An area of your floor that is surprisingly warm.
Unexplained cracks in the walls or the floors where the slab has shifted because of the leak.
Moisture, mildew or mold build-up underneath the carpets.
If you're concerned that you may have a water leak, don't wait. Call L&S TurnKey Plumbing & Restoration today. With 24/7 services, we're always there when you need us.
Call us now at (760) 849-8001 to schedule an appointment before the damage grows more costly!

Why Use Us?
Experienced leak detectors and water damage specialists
We bill your insurance DIRECT for all water damage restoration
Save $500 – $1000 OFF your insurance deductible
Licensed workers, no liability for you
Our courteous, professional staff will treat you like family, satisfaction guaranteed
We provide leak detection services in these areas of Southwest Riverside County:
Hemet | Menifee | Murrieta | Perris | Wildomar
We also serve these areas of Orange County:
Irvine | Orange County