Water Leak Detection in Escondido
Do you notice a significant decrease in your water pressure or a dramatic increase in your water bill? Don't hesitate, call L&S TurnKey Plumbing & Restoration today to for your water leak detection in Escondido. We are available 24 hours a day, 7 days a week.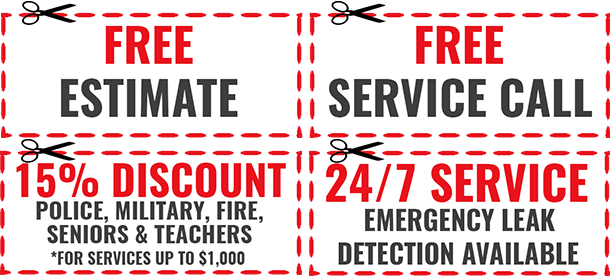 Water Leak
A water leak can be defined as water or moisture that is drawn out of pipes or fixtures and empty out into your home. These annoying leaks often manifest themselves in dripping faucets, shifted washing machines, and old tankless water heaters. If you find that you think you have a water leak in your home or place of residence in Escondido, the good news is that it can be fixed by a professional with the right water leak repair in Escondido.
What Are The Causes of A Water Leak?
As you're about to see, there are a lot of ways that water leaks can and do occur. For example:
A broken seal on water connectors is just one of them. You can check for signs of a broken connector by looking around the suspected appliance and its surrounding areas. If there's any condensation present or water on the floor, there's a good chance you've got a broken seal that's bound to lead to a potential water leak.
Blocked lines. A clogged drain that hasn't been dealt with for some time can be the culprit. In this case, there is too much pressure in the pipe, and eventually, it will burst.
Pipe corrosion tends to occur, as a plumbing system gets older. Any discoloration or noticeable change on the pipe is usually a good indicator that it's corroding.
Pipe joints become increasingly vulnerable to damage. When this happens, you can expect to see water start leaking. One way to tell if you are dealing with a damaged pipe joint is by simply listening. Notice what kind of noise it's giving off, if any, as well as the volume. If it's noisy and makes a strange ticking or thumping noise, it's likely that you're dealing with a damaged pipe joint.
Too much water pressure can negatively impact pipes because they can only handle a certain level of water pressure.
Tree roots running into water lines are also a cause for leakage. This brings about moisture that manifests itself in wet spots on the ground, as well as sinkholes. If you have trees close to your home, and you notice a sudden drop in water pressure, that could be the reason.
One Hour Emergency Response Time for Escondido:
Available Now! Call (760) 849-8001
Expert Plumber service. 24 hours a day.
Friendly plumbers, we'll treat you like family!
Upfront pricing, with licensed and insured professionals.
Five Star ratings on Yelp, Angie's List, and Google, plus great hand-written feedback from our previous clients.
In business for over 20 years, the best in Escondido!

How to Detect a Water Leak
How can you detect a water leak? First of all, you'll want to turn off all of your water sources, including the ones outside. After that, you can use your water meter. If it moves while the water is shut off like this, it means you've got a leak somewhere.
If you've detected a water leak in your house or outside your home, it is important to take all the measures necessary before a plumber can arrive. Turn off the main water line immediately and then, locate the shut-off valve for your home plumbing and turn that off too.
Find a Leak Detection Specialist
When looking for a leak detection specialist, it's important to look around and compare. A team of experienced, licensed professionals with solid experience is a good place to start. You can be confident that a company like that uses only the very best equipment for the job. Furthermore, a referral can help you make a well-informed decision.
The plumbing and restoration specialist of L&S TurnKey will take the necessary steps to locate the problematic water leak. First, our professional plumber in Escondido will be on the lookout for dampness, mildew, and damaged floorboards. Next, we'll use a listening device that allows him to hear even the tiniest drop of water beneath tough surfaces, like concrete.
The Importance of Getting Professional Help
If you find that you have a water leak in your home, leaving it unattended can do a lot of harm. A water leak is capable of destroying drywall and making tankless water heaters burst. Furthermore, it ruins flooring and introduces mold into the house or environment. A plumbing system can even collapse due to water leakage that was left there for too long. On top of that, you'll be spending a lot of money on water that was never used by you or your family. Don't wait until it's too late to get the help you need, call L&S TurnKey today!
We provide leak detection services in these areas:
Southwest Riverside County
Hemet | Menifee | Murrieta | Perris | Temecula | Wildomar
Orange County:
Huntington Beach | Irvine | Orange County | Santa Ana
San Diego:
Mira Mesa| Oceanside | Poway
Instant Plumber discounts for Escondido residents available.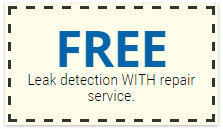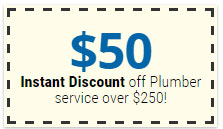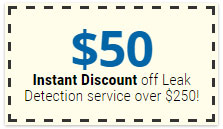 Our Services
Water Leak Detection
Slab Leak Repair
Flood Damage Restoration
Water Damage Repair
Water Heater Repair
Locations We Serve
Hemet
Menifee
Murrieta
Perris
Wildomar
Areas We Serve in Orange County
Huntington Beach
Irvine
Orange County
Santa Ana
Areas We Serve in San Diego