Water Leak Detection in Anaheim
Have you noticed a decrease in your water pressure or a dramatic increase in your water bill? This may be due to a water leak in your home. Regardless of the beautiful location, even residents of beautiful Anaheim are subject to plumbing issues in their home. L&S Plumbing & Restoration specialists are available 24 hours a day, 7 days a week for the residents of Anaheim and their plumbing emergencies.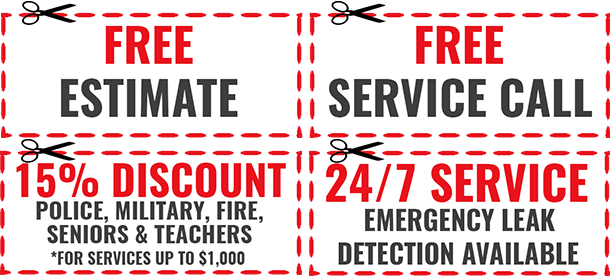 Residents of Anaheim might have noticed that something just isn't right with their water pressure or billing. They may be in need of a professional plumber to come in and check for leaks. While some leaks, such as a dripping faucet or leaky toilet, may be readily apparent, others may go undetected for months or even years. This is because the source is not visible to the property owner, and this is when a water leak can wreak havoc on a homeowner. When the source of a leak is hidden, the water will escape undetected and you will end up paying far more on your utility bills than you have been paying. Since these leaks become progressively worse over time, you may not even notice an increase in your bill until months later. It may have even been present for so long that an increase in your bill goes undetected. Something as simple as a toilet flapper valve that needs to be replaced could end up costing you hundreds of dollars extra each year.
 What Are the Signs Of Water Leak?
There are many signs that can point to a property or homeowner that they may have a leak in their home. Sometimes, water leaks are the result of a specific event, sometimes they are just the result of aging pipes. Either way, the signs are:
Unexplained increase in your water or gas bill
Sounds of running water when no plumbing is in use
Unexplained wet spots outside or near the stucco
Your water heater that running constantly
If you notice one or all of these symptoms, it is important that you contact a certified professional to come out to your home and check the property to identify and repair the leak before it causes costly and unnecessary damage.
What Causes Water Leaks?
Leaks can be caused by a number of factors related to your pipes. These can include, but are not limited to:
Sudden changes in weather conditions creating extra stress on your pipes
Aging pipes
Quality of the pipes (certain materials degrade more quickly than others)
Corrosion of the pipes over time
Seismic activity (especially in Southern California residents)
One Hour Emergency Response Time for Anaheim:
Available Now! Call (714) 395-5132
Expert Plumber service. 24 hours a day.
Friendly plumbers, we'll treat you like family!
Upfront pricing, with licensed and insured professionals.
Five Star ratings on Yelp, Angie's List, and Google, plus great hand-written feedback from our previous clients.
In business for over 20 years, the best in Anaheim!

I Have A Leaking Pipe. Now What?
If you are suspecting a leak, the first step is to find the source of the leak. Unfortunately, trying to locate the leak on your own is usually not effective. As someone who is inexperienced, you will have to use trial and error, which can increase costly damage to your home. To streamline the search, our specialists at L&S TurnKey Plumbing & Restoration utilize specialized leak detectors. These detectors pinpoint leaks in the walls and floors, allowing for faster repairs. Effective leak detection is a combination of expertise and equipment. Our team of professionals uses revolutionary technology that identifies leaks without removing a single piece of drywall. This precision minimizes the amount of flooring or drywall that needs to be removed in order to complete the repairs. Moreover, our leak detection can carefully assess the full extent of the leak, ensuring that no water damage is missed.
Contact L&S TurnKey Plumbing & Restoration!
We at L&S TurnKey Plumbing & Restoration employ certified and experienced plumbing and restoration specialists all throughout North County San Diego, Orange County, and the Inland Empire. We use the most recent state-of-the-art equipment to repair and restore our customers' homes in an affordable and timely manner. We are available for any plumbing emergencies 24 hours a day, 7 days a week and will be at your service in less than 60 minutes from when the call was placed. Contact us today at (714) 395-5132, don't try and go it alone!
We provide leak detection services in these areas:
Southwest Riverside County
Hemet | Menifee | Murrieta | Perris | Temecula | Wildomar
Orange County:
Huntington Beach | Irvine | Orange County | Santa Ana
San Diego:
Escondido | Mira Mesa | Oceanside | Poway | San Marcos
Instant Plumber discounts for Anaheim residents available.